CAAM-CDT 2016年秋季新学期将于9月初,在St.Paul本部和Richfield分部同时开课,招收3岁以上各年龄段中国舞专业学生。
三至五岁的孩子正是兴趣培养的关键时期,因此舞蹈教学要牢牢抓住这个年龄段孩子的特性,培植孩子对舞蹈的热爱,为以后长期艰苦的训练奠定基础。
CAAM-CDT's fall semester starts the beginning of September at both St. Paul and Richfield locations! Students 3 years and older with an interest in Chinese dance are encouraged to attend. Age 3 - 5 is a critical period to cultivate children's interests, including develop a passion for dance and a solid base for later training.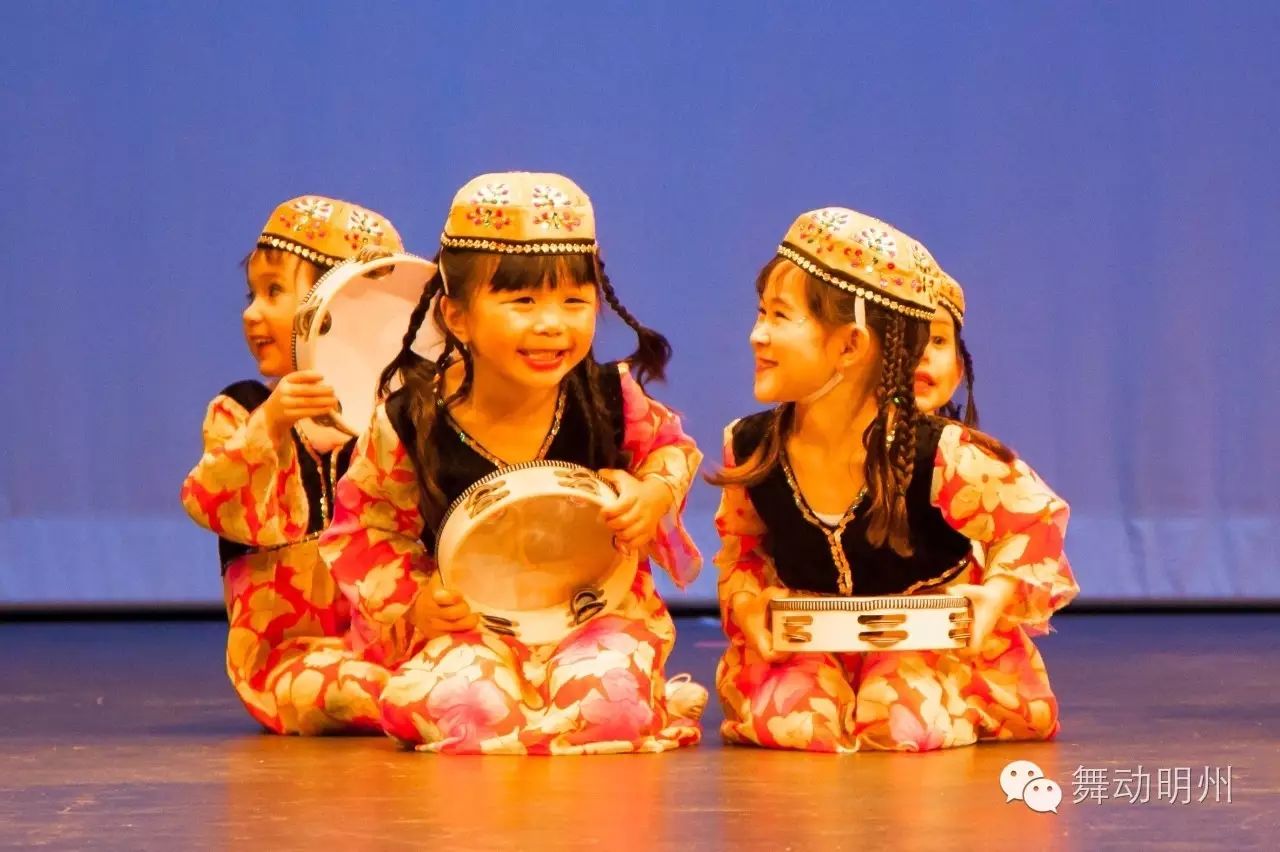 几年之后,带着稚气的她们在舞台上已经很有存在感了,粑粑麻麻何尝不是在期待这种惊喜?

After several years, these kids will look really great on the stage. Parents can't help but be happy and pleased.
七八岁是一个要求动作整齐规范的阶段,这时她们已经开始有舞感了。我们不再称她们宝宝,因为她们已经步入舞蹈演员的行列,带着那稚气的范儿,欢乐地舞蹈了。

By age 7-8 years these dancers will focus on solid training for a life time as they become more proficient in dance basic skills. Not babies anymore they've acquiring the skills to become even professional dancers, giving them the confidence to joyfully dance on stage looking absolutely adorable.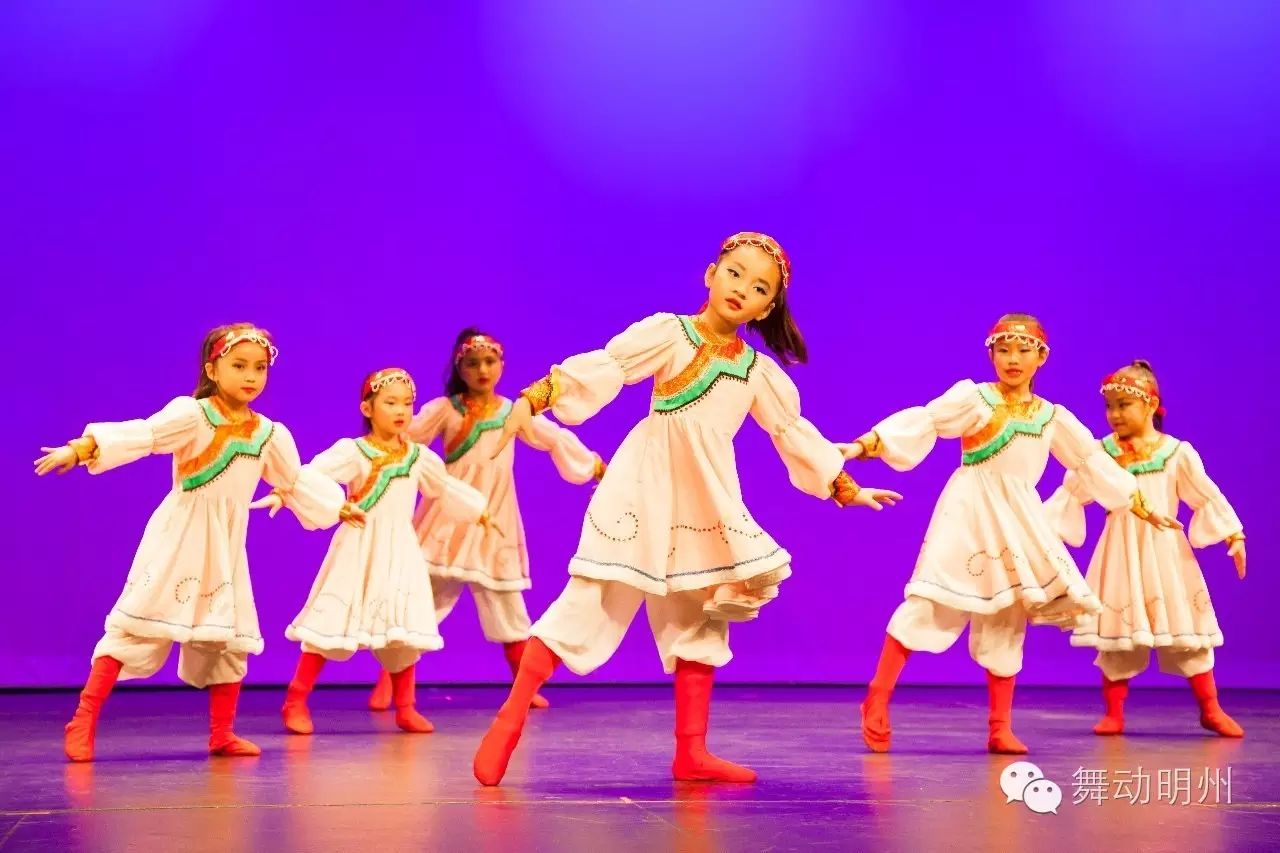 孩子一天天长大,一天天进步,九岁十岁的孩子如果还在坚持,那么她们已经把舞蹈作为自己生活的一部分了。看,妞妞们多么美!我们已经开始情不自禁地去体会她们舞姿中的韵味了。
As time goes, our children become better and better at dance. By 9 or 10, dance may be become an integral part of their lives. Look how beautiful they are, we can't help sensing the grace and strength intheir movements.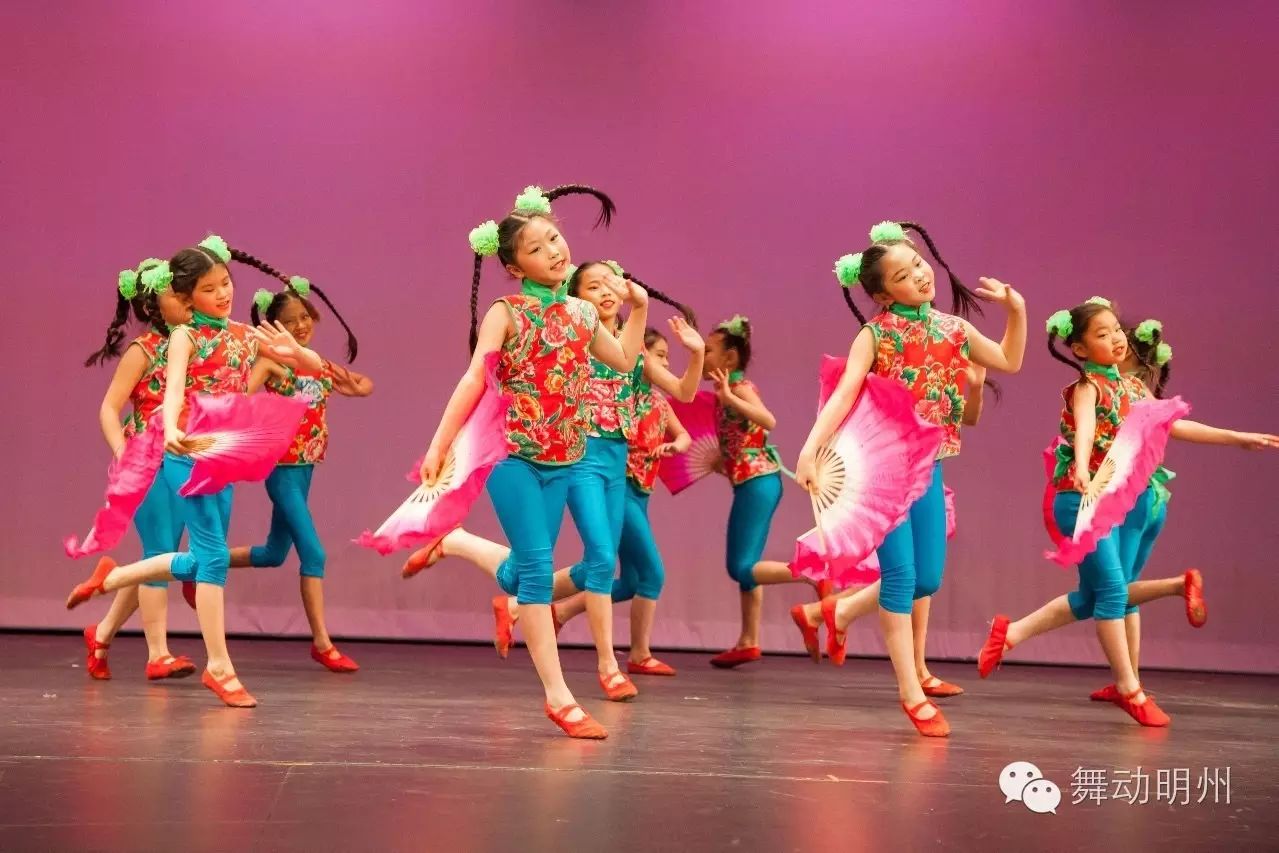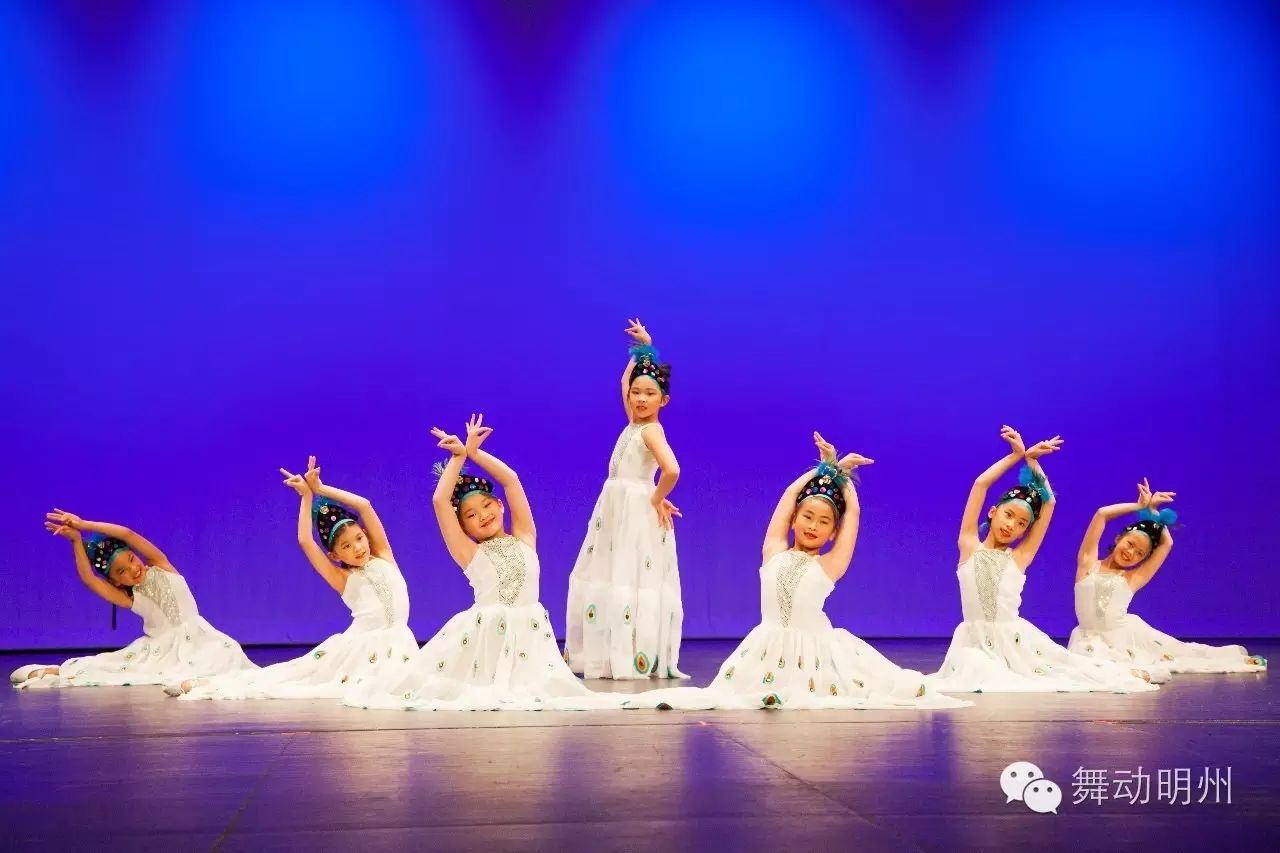 十来岁的孩子,越来越有明星范儿了,每每在舞台上绽放光彩,让人回味...
Even ten year old dancers become more and more proficient, having a certain star quality about them. Every time they dance onthe stage, we just can't forget them!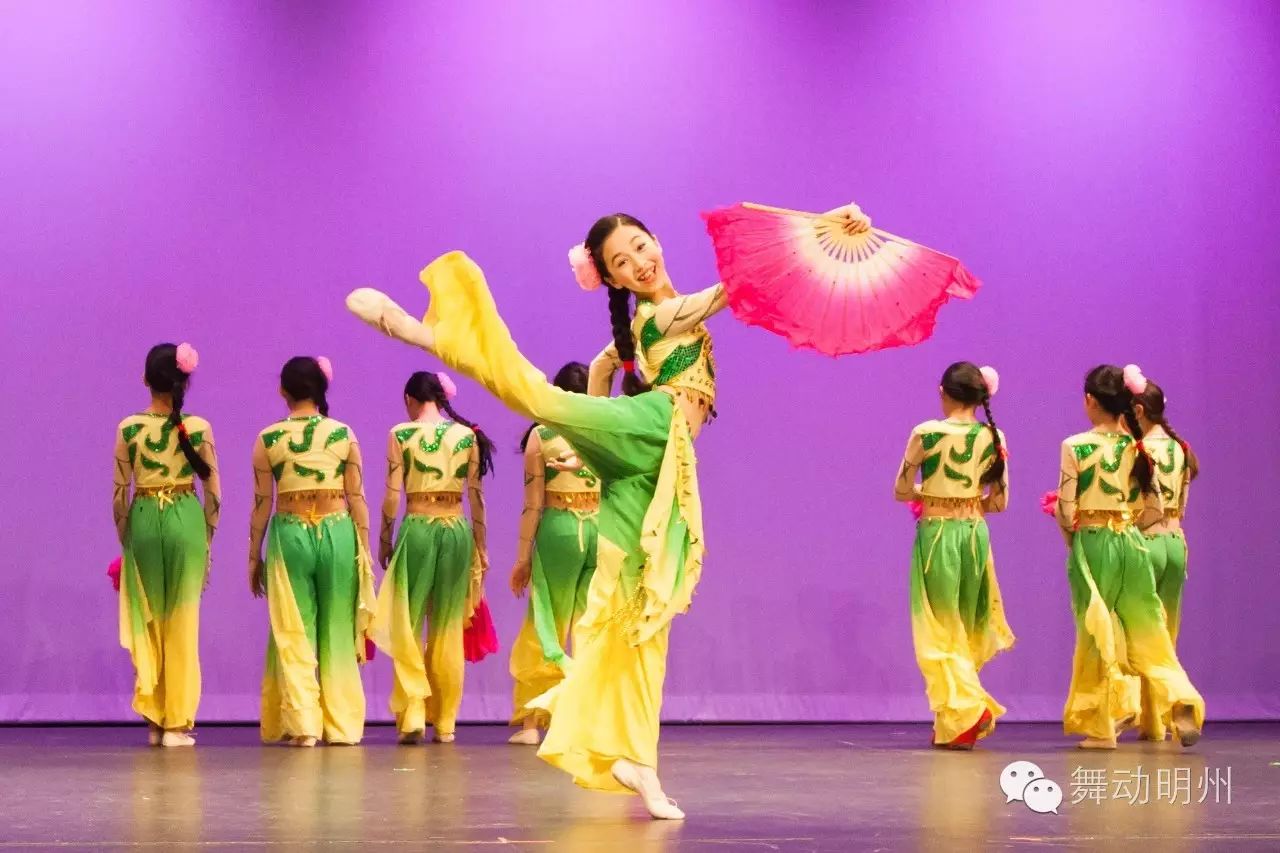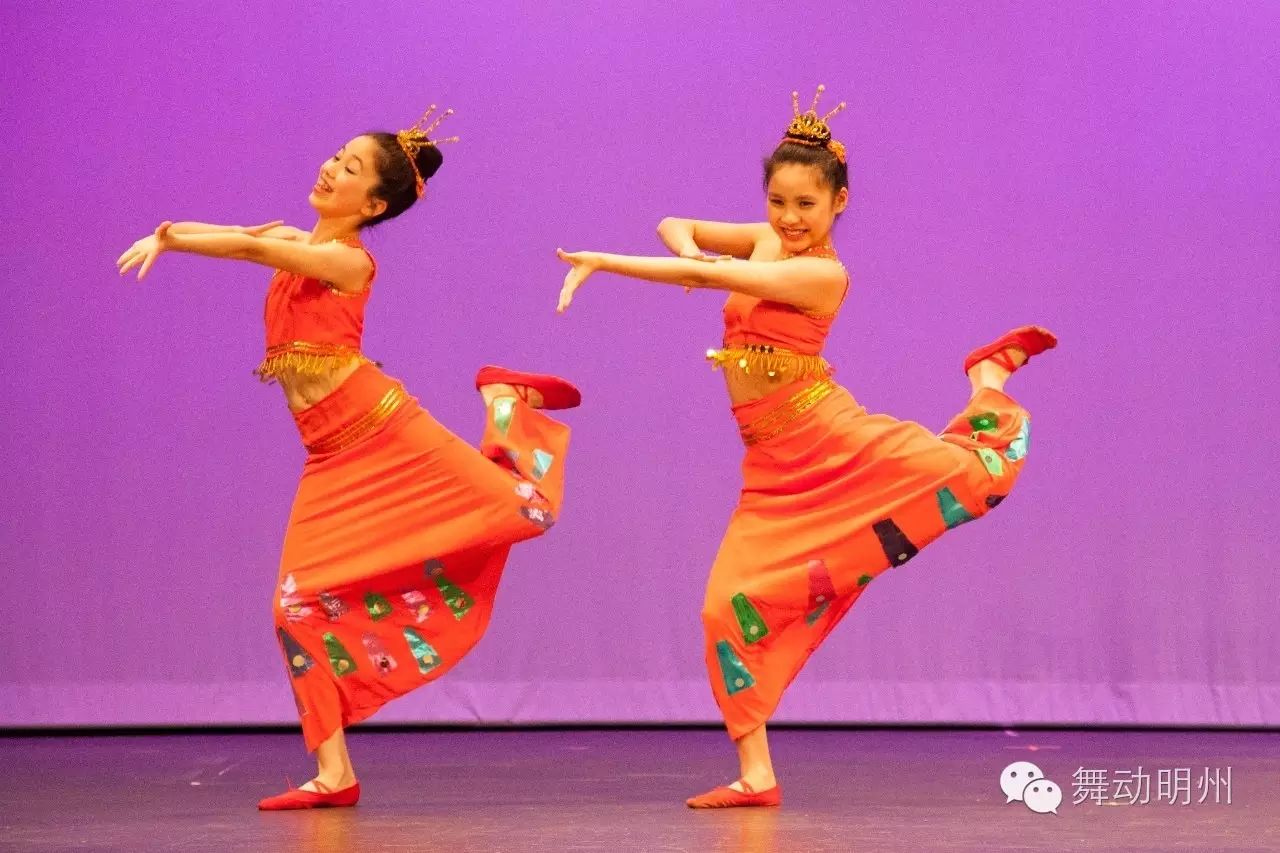 更重要的是,在中国舞的长期熏陶下,她们对中国文化的理解与热爱也与日俱增。
Most importantly, the longer they emerge themselves in Chinese dance, their understanding of Chinese culture becomes deeper and deeper.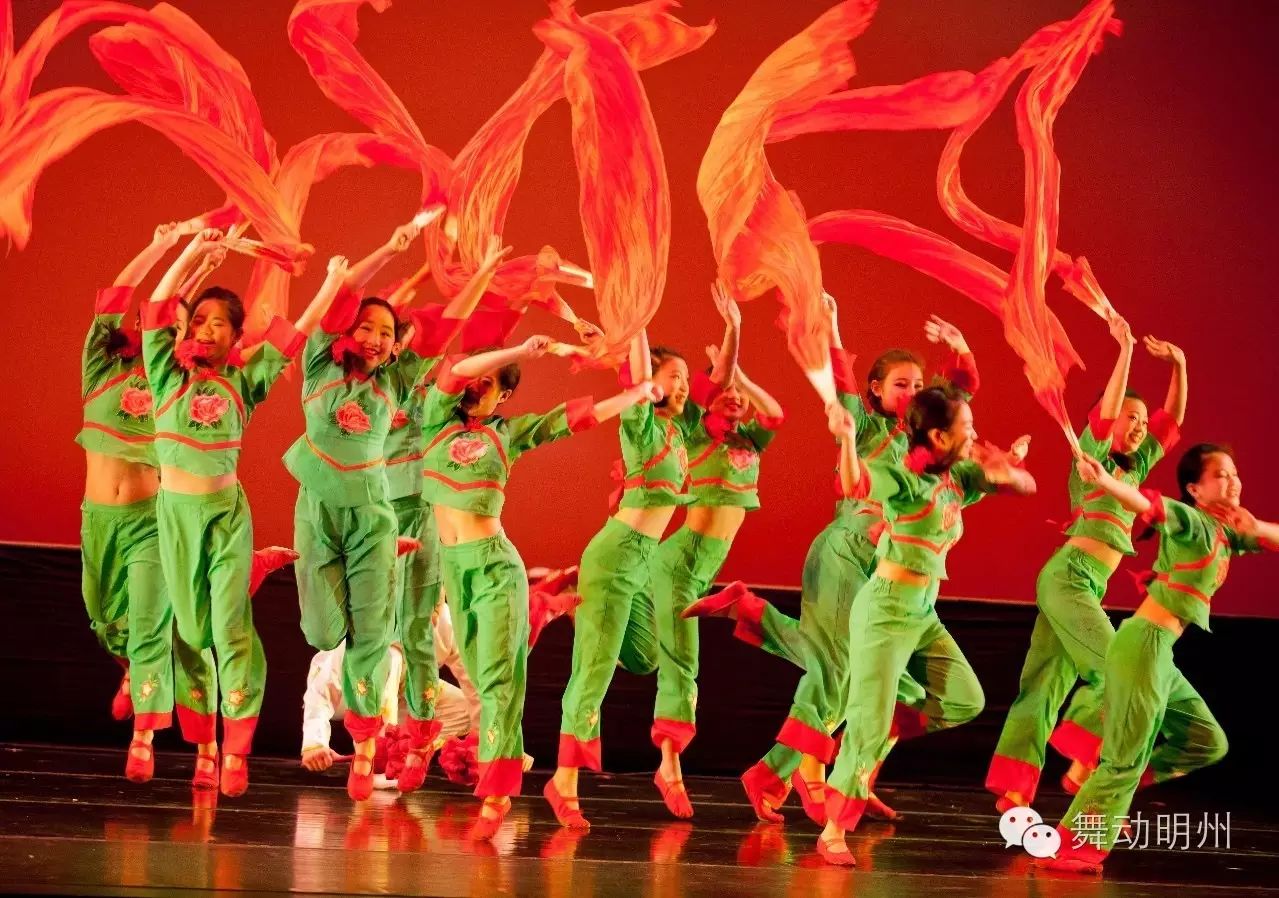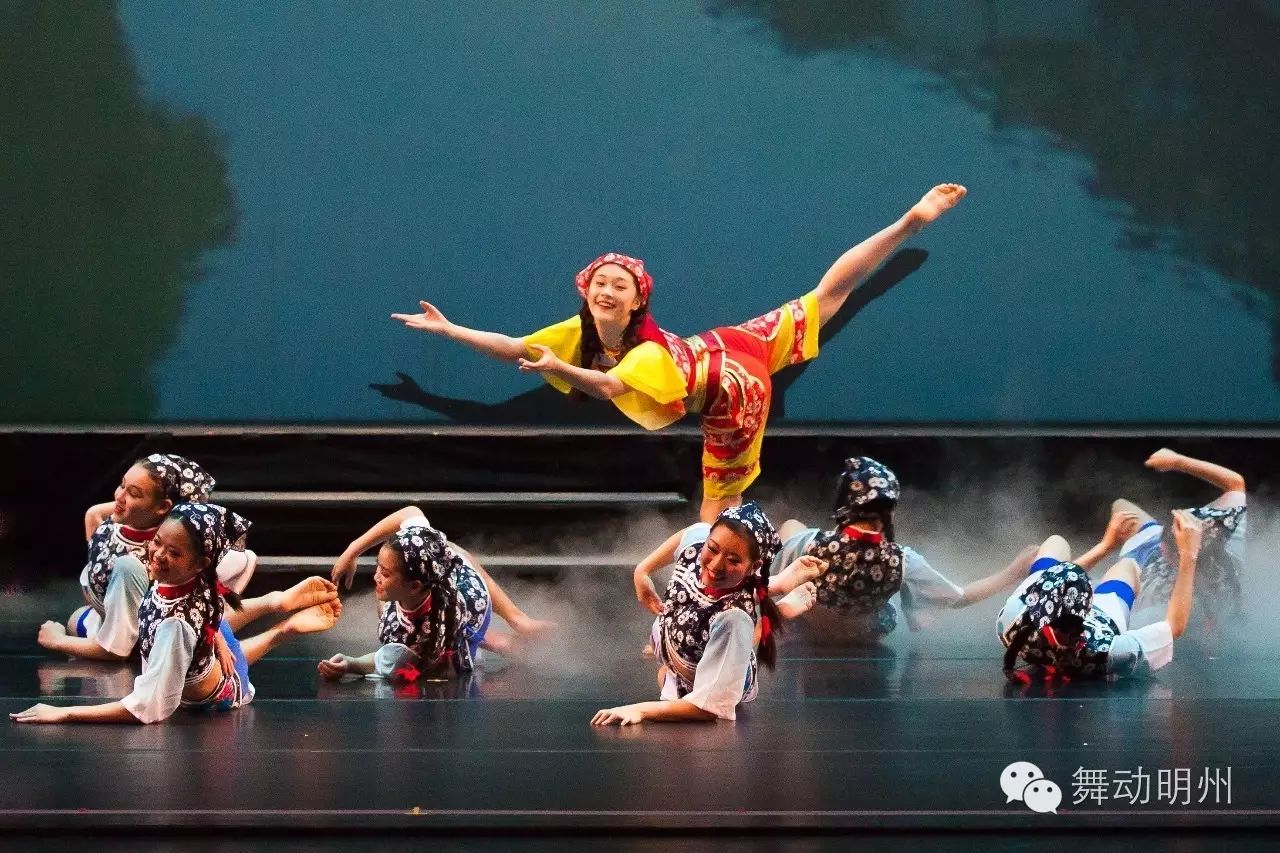 众多演出机会如期而至,久负盛名的万国节、儿童节、StateFair等各种机构的邀请纷至沓来,孩子们成为传扬中国文化的艺术使者。
As a result these dancers have more and more opportunities to perform at recitals, main stage productions, festivals, fairs and other outreaches. They become ambassadors of Chinese culture through the universal language of dance.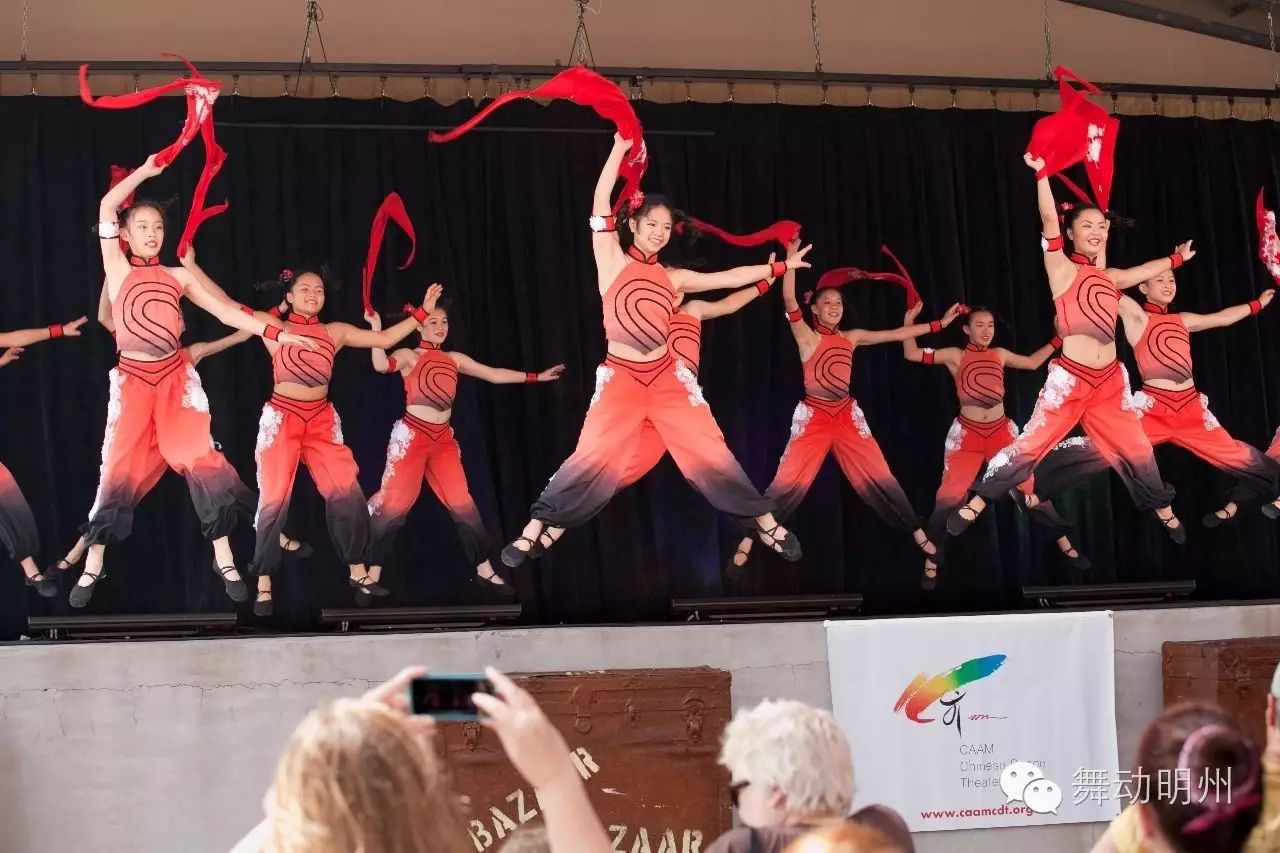 进入青春期的姑娘们,伴随着对美的理解日益加深,她们比常人更好地欣赏美、展示美、传播美......带着自信,把舞蹈赋予她们的美,自豪地展现给世界。
As they enter adolescence their understanding of dance deepens and their skills broaden. They exhibit, understand and promote abeautiful world of dance.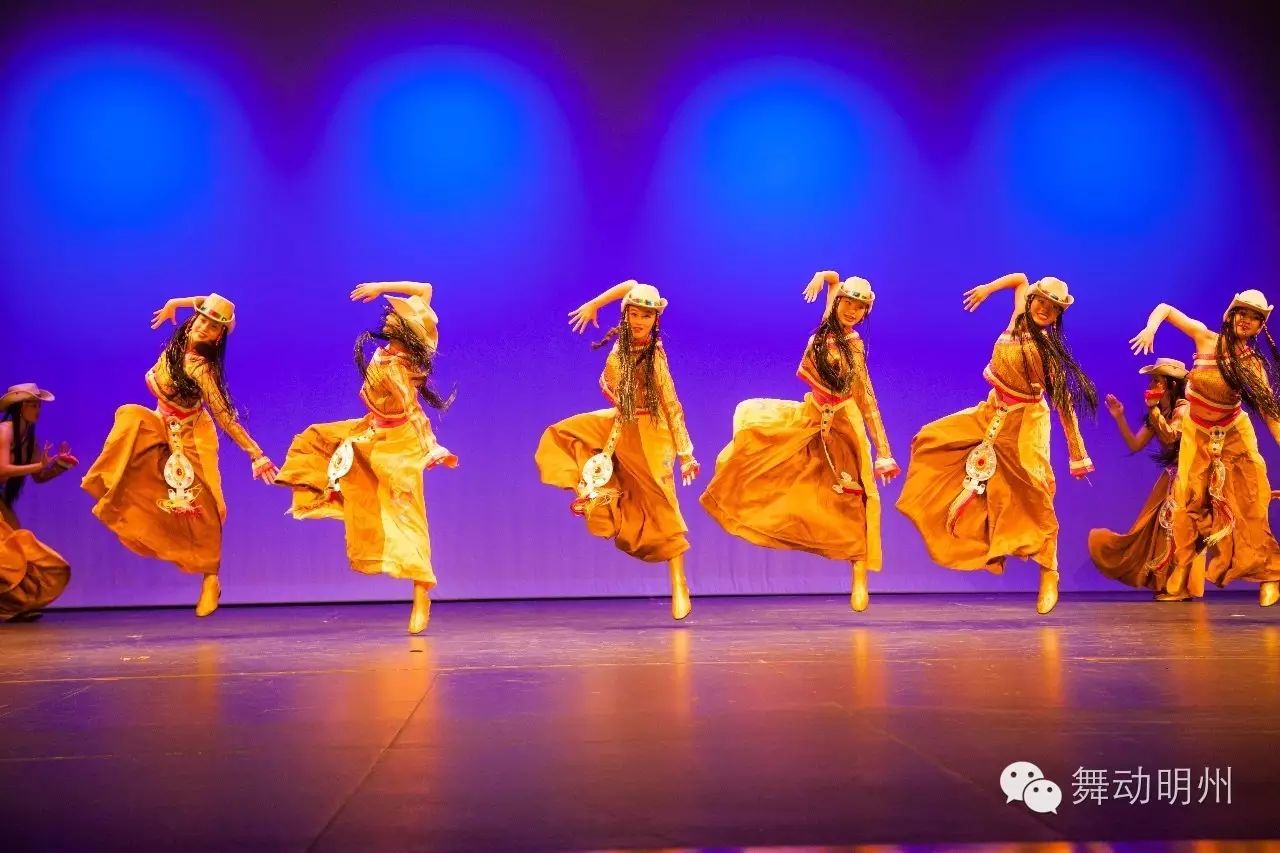 无论是古典舞、民族舞还是现代舞,经过十多年学习中国舞的身体语言,演员们可以游刃有余地驾驭在不同舞种之间,尽情展示青春岁月的激情和曼妙。
Whether classic, traditional dance or modern dance, after more than 10 years of Chinese dance training, performers transform themselves in each dance demonstrating beauty and passion in their young adulthood.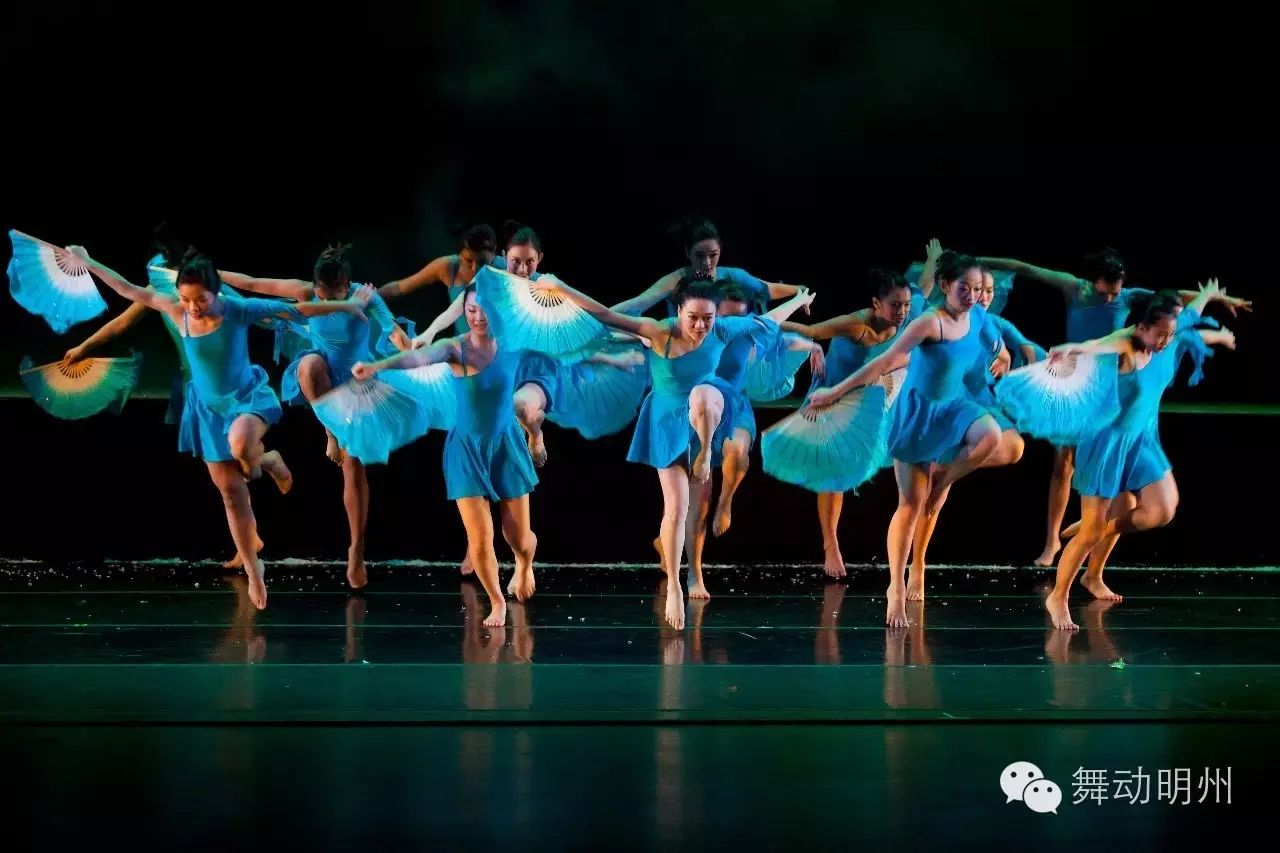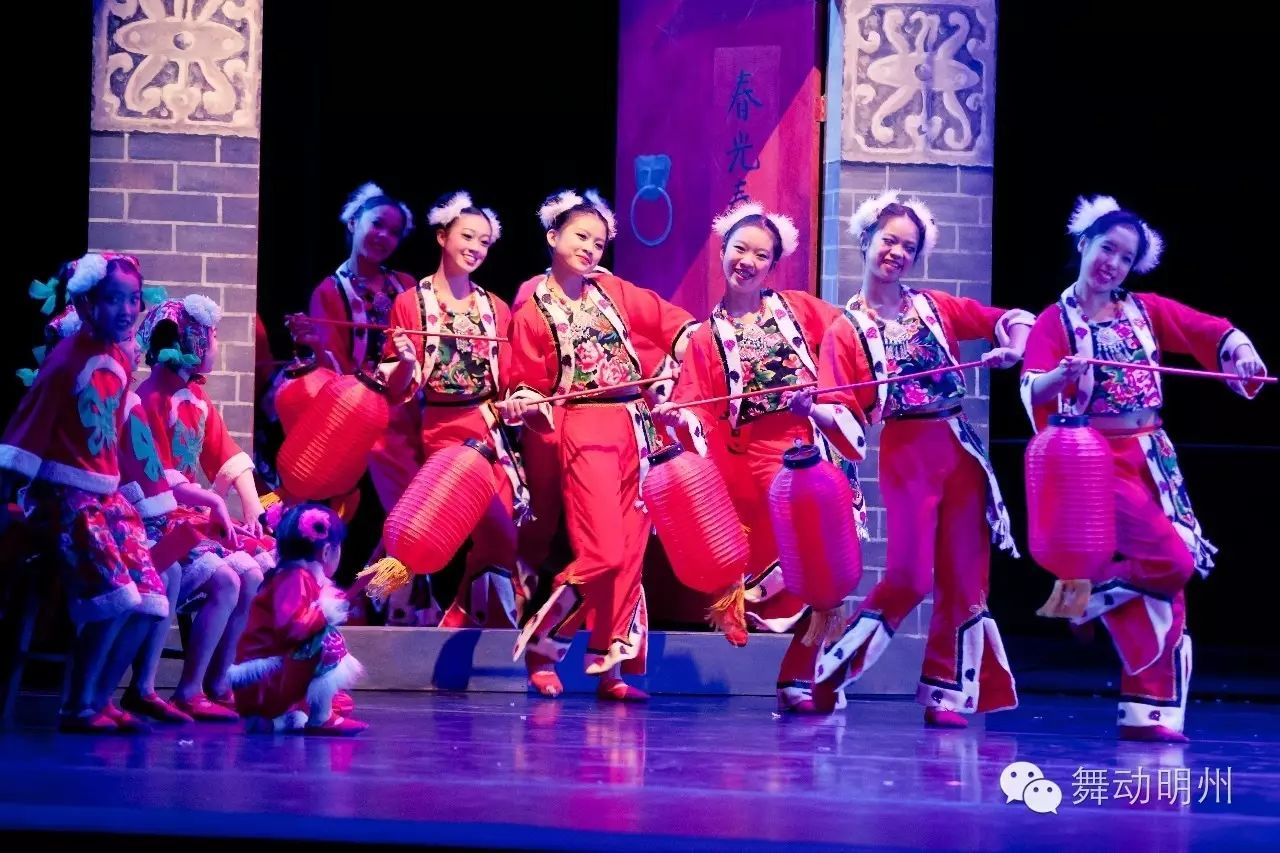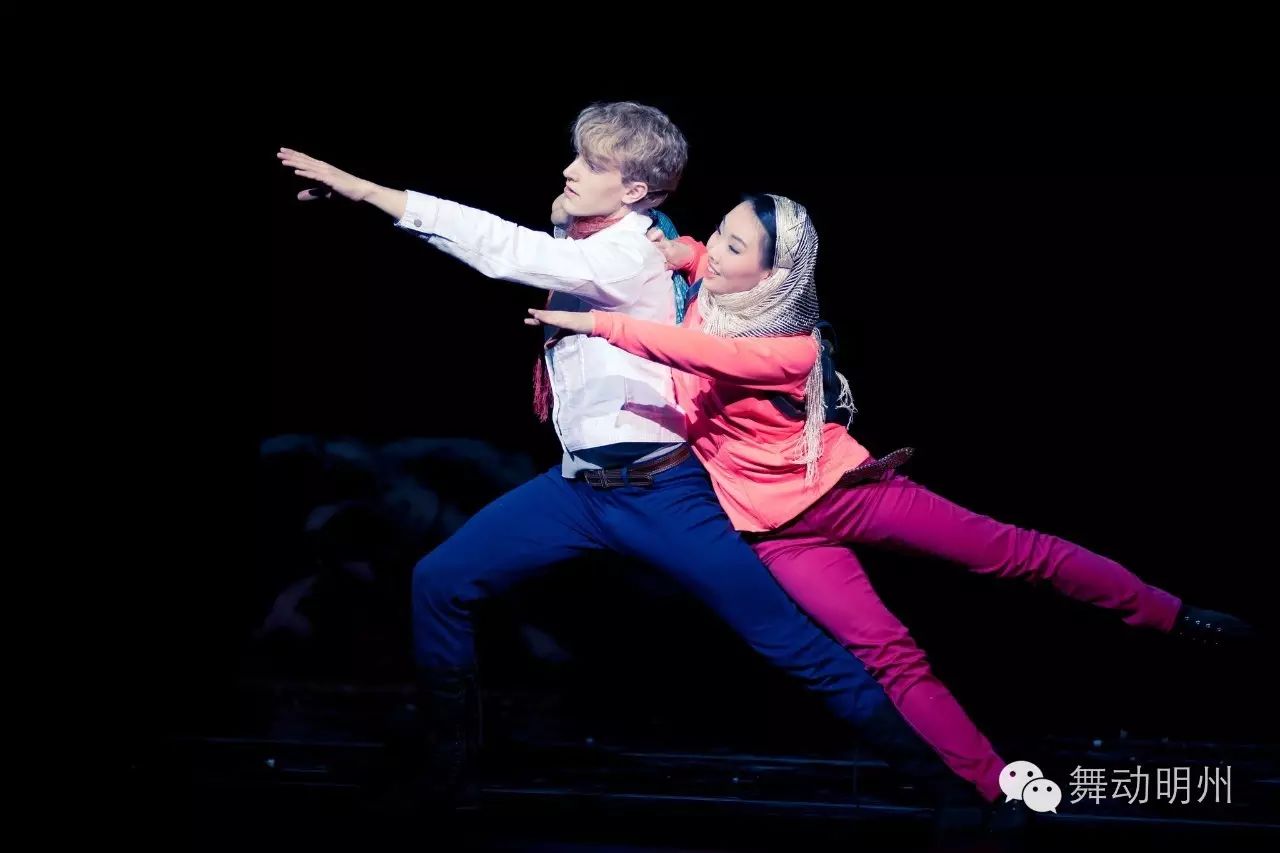 拥有天赋是远远不够的,舞者必须要努力和坚持。中国舞要从娃娃抓起, 循序渐进,踏踏实实,一步一个脚印,才能充分挖掘个体的潜质,让思想更睿智,性格更阳光,生命更精彩!
Having talent is not enough for dancers though, hardwork and persistence are also important values to learn for life. Starting Chinese dance training at a young age, using concrete step by step proven methods, will bring out the potential ofeach child, cultivate their curiosity, resulting in a more meaningful life.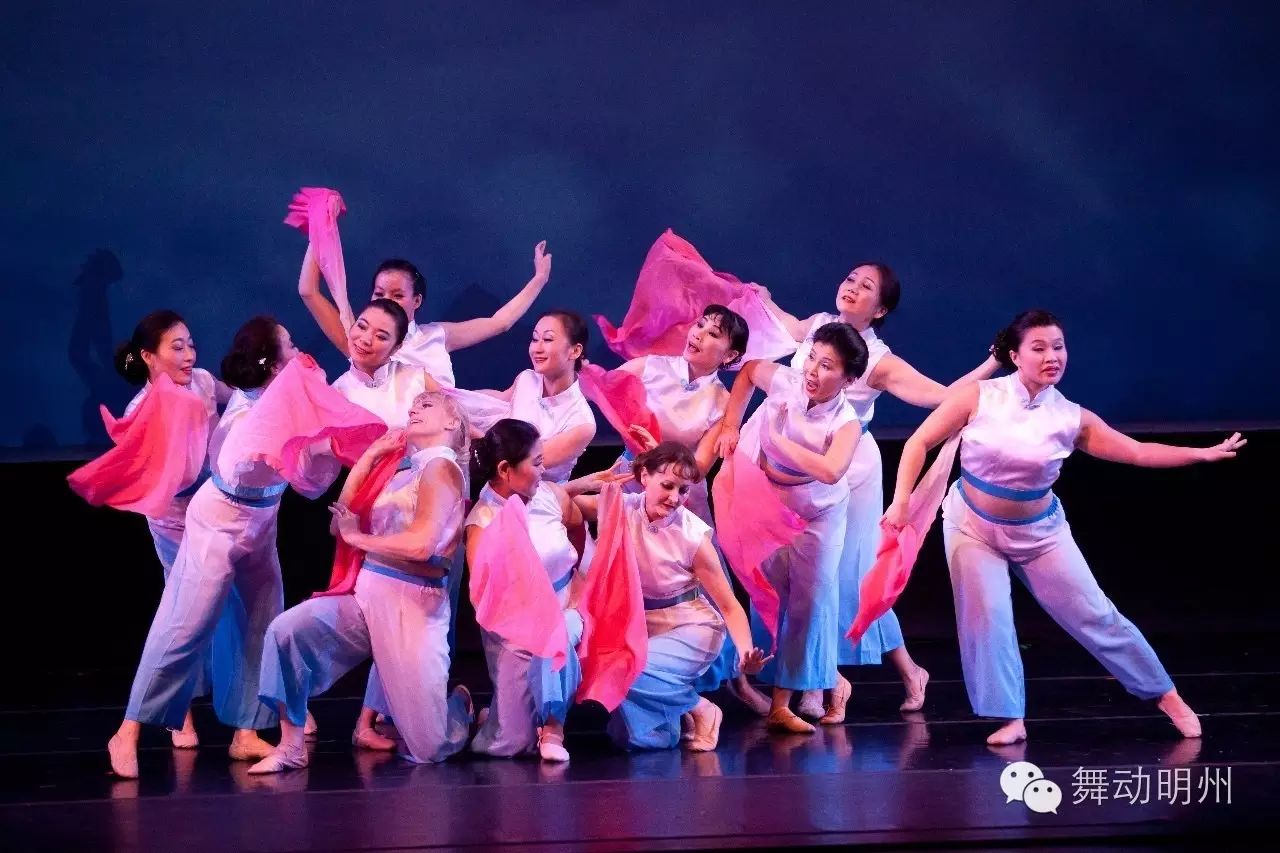 从现在开始,给孩子插上追逐梦想的翅膀吧!在我们的陪伴下,迈出美丽人生的第一步!
Give your child a chance to pursue their dreams! With CAAM CDT as their guide, each child can experience this significant firststep into a life in Chinese dance.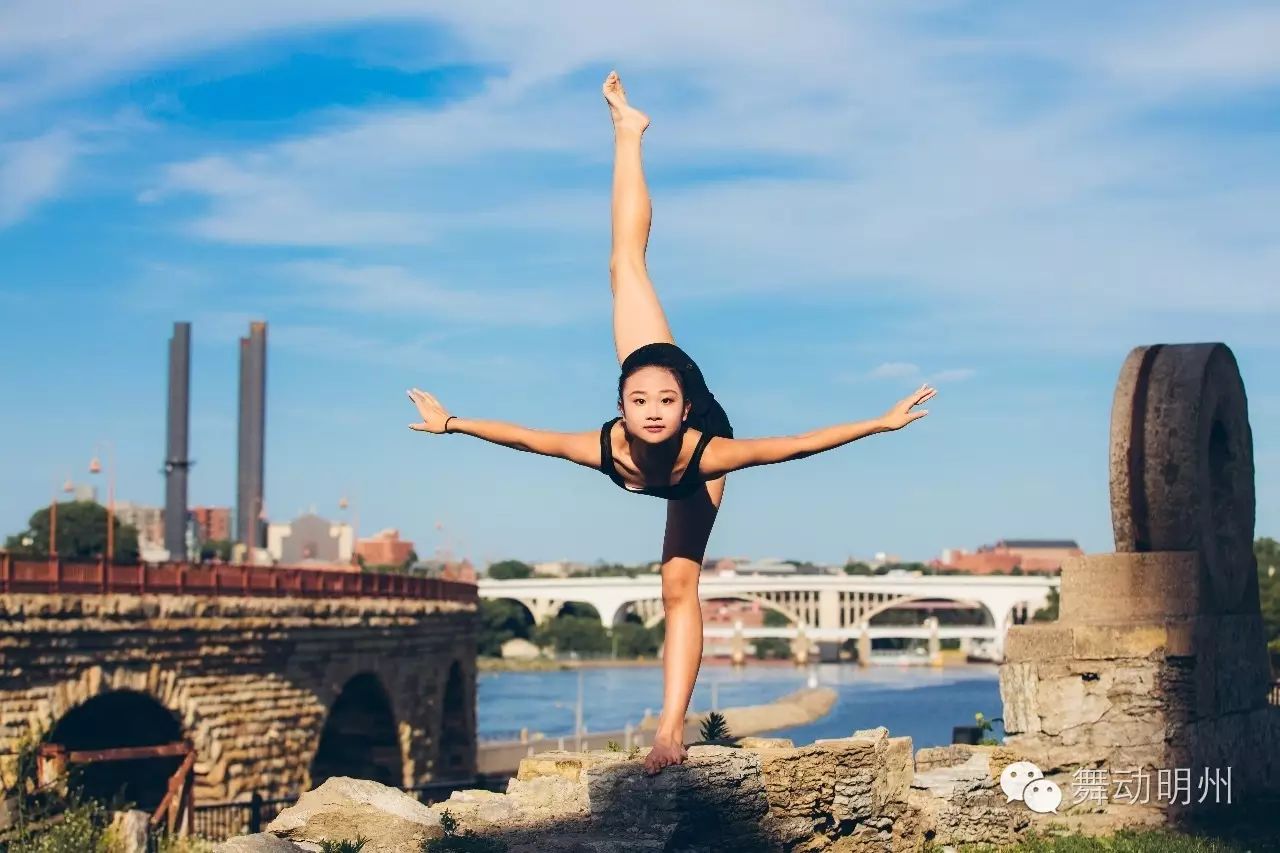 CAAM-CDT website:caamcdt.org
Email:admin@caamcdt.org
Phone:(612)321-6315, (651)774-0806
Saint Paul:800 Transfer Road, Suite 8,Saint Paul, MN 55114
小班新生上课时间:周五下午5:30~7:00
Time for new students: Friday 5:30 -7:00pm
Richfield division:6704 Penn AvenueSouth, Richfield, MN 55423
小班新生上课时间:周二下午5:30~7:00
Time for new students: Tuesday 5:30 -7:00pm
新生可就近上课。
New students can choose the nearestlocation.
其他年龄段(包括成人)课程安排请查询CAAM-CDT网站。
Classes for students in other ages (including adults), please visit CAAM-CDT official website.
两种方式加入CAAM-CDT招生咨询微信群:(1)长按并扫描下面二维码,输入"CAAM-CDT新生咨询"与李滢老师建立微信联系。
There are two ways to join CAAM-CDT new students recruiting WeChat group: (1) Scan the QR code, enter "CAAM-CDT new student counseling" and reach out to instructor Li Ying.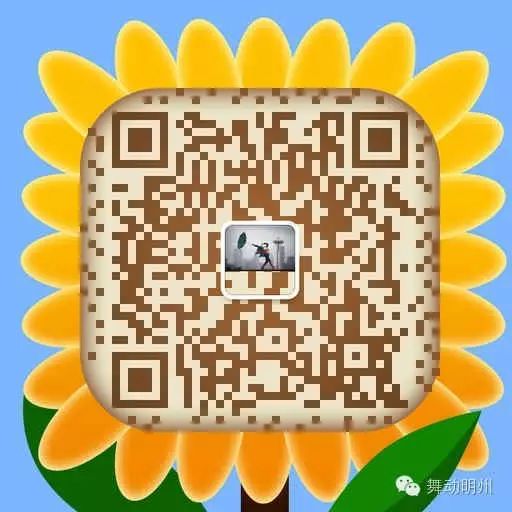 (2)点击下面Read more,在打开的页面长按并扫描二维码,可加入CAAM-CDT招生咨询微信群;也可登录后填写表格。
(2) Click the Read more tab below, then scan the QR code at the opened page, then you will be able to join CAAM-CDT new student counseling WeChat group; you can also fill out the paper work after you logged in.